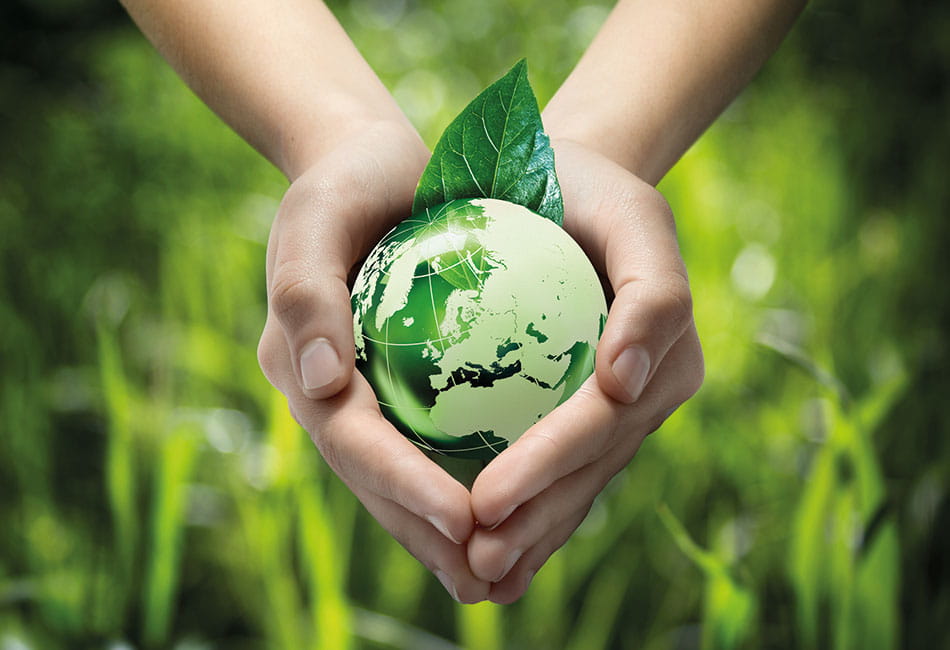 BSc(Hons)

Environmental Management
This course is open for applications.
Page last updated 30 November 2023
Introduction
Make a difference in the world. Learn about environmental systems, the human impacts on them and how to manage those interactions sustainably - and gain a strong grounding for an environmentally-focused career.
Why study environmental management?
Environmental challenges, such as climate change and plastic waste, are big on the global agenda.
What's more, the urgency surrounding these issues means that there is now a growing need for competent, qualified environmental managers.
As government bodies, organisations and communities place an increased focus on sustainability, your skills will stand you in good stead for many environmentally-focused careers.
Why UWE Bristol?
The BSc(Hons) Environmental Management will appeal to you if you're passionate about the environment and want to make a difference in the world.  
You'll study the core environmental challenges affecting the world today, such as the impacts arising from climate change, rapid urbanisation and insecurities surrounding water, waste management and energy.
Explore the often-competing demands placed on global environments and trace the growth of environmentalism and green politics.
Learn about wide-ranging interventions, including policy and legislation, including those designed to make business and development activity more sustainable.
Unpick the science that lies behind key environmental challenges, and identify the stakeholders, tools and techniques needed for brokering and delivering positive, lasting change.
Bristol has a reputation as a global leader in sustainability and place leadership. Studying this course in Bristol has particular appeal, with the city working towards the One City Climate Strategy (2019-23).  
Drawing on our strong links with employers, you'll benefit from placements, live project briefs, site visits and guest lectures throughout.
There's also a focus on the emerging discipline of environmental psychology, which means we'll look closely at how peoples' attitudes, relationships and behaviour can help, or act to frustrate, environmental action.
Building strong skills in research, data analysis, geographical information systems, project management and report writing, you'll leave in a confident position to pursue your career.
Where can it take me?
With skills well suited to environmental consultancy, you could also go onto work with charities, NGOs or local government, or pursue sustainability or energy management-type positions.
For those keen to take their studies further, postgraduate study is another option, such as our MSc Environmental Management or MSc Sustainable Development in Practice.
Structure
Content
The optional modules listed are those that are most likely to be available, but they may be subject to change.
Year one
You will study:
All pathways
Air, Land and Water: Fundamental Processes
An Introduction to Geographic Information Systems and Remote Sensing
Analysing Environmental Change
Engaging People, Communities and Institituions
Environmentalism, Society and Governance
Sustainable Technologies.
Year two
You will study:
All Pathways
Environmental Assessment
Professional Development
Researching Human Geography.
Biodiversity Pathway
Air, Land and Water: Data and Models
Ecology
Environmental Management in Organisations.
Rivers and Coasts Pathway
Air, Land and Water: Data and Models
Understanding Coastal Dynamics
Understanding River Dynamics.
Sustainability Pathway
Environmental Management in Organisations
Environmental Psychology in the Community
Climate and Environmental Justice or Sustainable Resource Management.
Placement Year
If you study on the four year (sandwich) course, you'll spend a year away from the University on a work or study placement after year two.
Depending on which you choose, you'll either complete a placement learning or learning and development module.
See the Placements and Fees sections for more information.
Final year
You will study:
All Pathways
Environment and Behaviour
Managing Air Quality
Practising Waste Management.
Plus:
Final Year Project* or
Independent Project and Professional Experience*.
*If you complete a sandwich year you won't study these modules.
Biodiversity Pathway
Biogeography and Conservation.
Rivers and Coasts Pathway
Managing Rivers and Coasts.
Sustainability Pathway
One of the following optional modules:
Advanced Geographical Expedition
Decolonising Environmental Management
GIS and Remote Sensing Applications
Planning Global Cities
Water and Energy Futures.
The University continually enhances our offer by responding to feedback from our students and other stakeholders, ensuring the curriculum is kept up to date and our graduates are equipped with the knowledge and skills they need for the real world. This may result in changes to the course. If changes to your course are approved, we will inform you.
Learning and Teaching
With experiential learning and problem-solving at its core, the course includes plenty of interactive sessions, practical content and exercises built into the modules.
Gain essential knowledge and skills for working in the environmental field, such as:
using information from academic research and policy to inform future environmental practices
conducting environmental assessments and consultancy
handling environmental data
making recommendations about issues such as energy and resource management.
Study the relationship between people and the environment, and consider the human factors involved in environmental management strategies.
Learn to use a wide variety of research, management and assessment tools, including those designed to make business and development activity more sustainable.
Connect with internal and external experts and future employers, engage with the department's research centres and go on field trips to link your learning to real life experiences.
As well as networking events and live client briefs, you'll study professional development modules to build your knowledge and skills, and engage with future employers.
Peer support and learning is encouraged and you'll have many opportunities to link up with your cohort, to build a strong team spirit.
Approximate percentage of time you'll spend in different learning activities*:
| | | | |
| --- | --- | --- | --- |
| Year | Scheduled learning and teaching study | Independent study | Placement study |
| 1 | 24% | 76% | 0% |
| 2 | 29% | 71% | 0% |
| 3 | 27% | 73% | 8% |
*calculated from compulsory and option module choices (where applicable) each year.
Study time
You'll spend at least 12 hours in scheduled contact time a week, as well as time with your personal tutor.
The Peer Assisted Learning (PAL) scheme is also available, offering you extra support from students in the year above.
Assessment
We want you to build, and be able to, showcase a wide range of skills, so we use varied assessments, including blogs, podcasts, reports, presentations and working on real-life environmental, case-based problems.
Much of the work has an applied focus, so you will be working on the kind of tasks demanded of you in practice.
Learn more about assessments.
Approximate percentage of marks awarded by each assessment method*:
| | | | |
| --- | --- | --- | --- |
| Year | Written exam assessment | Coursework assessment | Practical exam assessment |
| 1 | 10% | 74% | 16% |
| 2 | 0% | 68% | 32% |
| 3 | 7% | 49% | 44% |
*Calculated from compulsory and optional modules (where applicable) each year.
Features
Professional accreditation
This course is accredited by the Institute of Environmental Management and Assessment (IEMA) and the Chartered Institution of Water and Environmental Management (CIWEM).
Placements
Students who get work experience tend to graduate with better degrees. Experience also hones your skills, industry knowledge and professional network, making you a sought after graduate.
If you choose the four year (sandwich) course, you'll spend a year away from the University on a work or study abroad placement after year two.
We also offer summer internships through our many links with Bristol's well-established environmental sector.
You'll get help to find your placement and support throughout from department staff and our award-winning careers service.
Fieldwork
Field trips are an important part of this course and you'll go on two residential trips one in the UK, in year one, and another in Europe, in year two.
The trips offer a fantastic opportunity to understand the nature of environmental challenges in different locations, and to see first hand the mitigation and management tools applied in response to them.
Study facilities
We have world-class teaching rooms, labs and computer facilities, and computer-based resources to support your learning. You'll have access to computer rooms that run a range of professional industry-standard software, supported by large-format printers and scanners, and a team of expert and friendly technical support staff who can provide specific help if needed.
The Department of Geography and Environmental Management has access to four specialist laboratories: Earth sciences; Environmental change; Surveying technology; and Spatial analysis. Each laboratory contains modern equipment and facilities allowing our students to test water quality and soil mechanics, investigate historic environments, carry out level surveys and much more.
Frenchay Campus library is the largest in the south west and is open 24 hours a day, as are many of our computer labs.
Learn more about UWE Bristol's facilities and resources.
Take a Virtual Tour of the Geography and Environmental Management facilities and see what's on offer here for you.
Careers
Careers / Further study
As a graduate of this course, your skills will be particularly well suited to working in environmental consultancy.
You will also be in a strong position to work with charities, NGOs or local government, or to pursue sustainability or energy management-type roles.
You could opt to take your studies further with apostgraduate course, such as our MSc Environmental Management or MSc Sustainable Development in Practice.
Get inspired
Our award-winning careers service will develop your employment potential through career coaching and find you graduate jobs, placements and global opportunities.
We can also help find local volunteering and community opportunities, provide support for entrepreneurial activity and get you access to employer events.
Visit our employability pages to learn more about careers, employers and what our students are doing six months after graduating.
Fees
Full-time; Sandwich course
Indicative Additional Costs
Supplementary fee information
Your overall entitlement to funding is based on how long the course is that you're registered on.
Standard funding is allocated based on the standard number of years that your course lasts, plus one additional year.
You'll apply for funding each year that you study and Student Finance will take into account how long the course is in each year that you apply. So if you register for the four year course and then transfer to the three year course, the number of years you can apply for funding will change. Student Finance will reassess your funding based on how many years you have been in study, not just those years for which you received student finance.
Always seek advice before taking any action that may have implications for your funding.
Additional costs
This refers to items you could need during your studies that aren't covered by the standard tuition fee.
These could be materials, textbooks, travel, clothing, software or printing.
Entry
Typical offers
Tariff points: 104
Contextual tariff: See our contextual offers page.
GCSE: Grade C/4 in English and Mathematics, or equivalent.
English Language Requirement: International and EU applicants are required to have a minimum overall IELTS (Academic) score of 6.0 with 5.5 in each component (or approved equivalent*). *The university accepts a large number of UK and International Qualifications in place of IELTS. You can find details of acceptable tests and the required grades you will need in our English Language section. Please visit our English language requirements page.
A-level subjects: No specific subjects required.
EDEXCEL (BTEC) Diploma: No specific subjects required.

For information on required Guided Learning Hours please see our minimum entry requirements page.

Access: No specific subjects required.
Baccalaureate IB: No specific subjects required.
Irish Highers: No specific subjects required.
T Levels: No specific subjects required.
Entry requirements
International applicants
For country specific entry requirements please find your country on the country information pages. If you are an international student and do not meet the academic requirements to study this course, you can qualify by completing preparatory study at our International College.
If you are applying to study at UWE Bristol and require additional support to meet our English language requirements, you may be able to attend one of our pre-sessional English courses. Read more about our pre-sessional English Programme.
Read more about entry requirements.
How to apply
Read more about international applications and key international deadline dates.
For further information