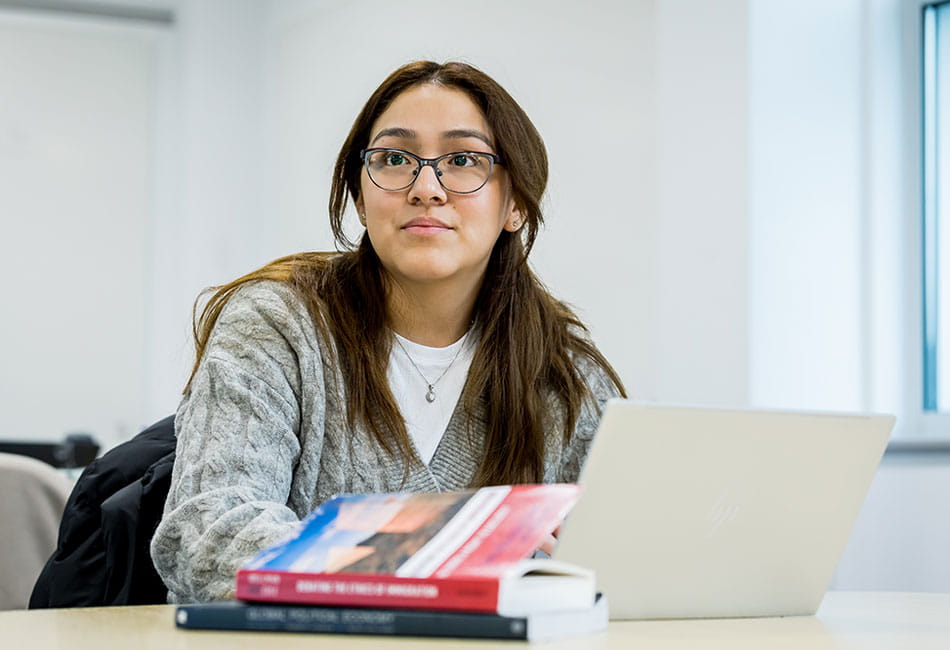 BA(Hons)

Politics and International Relations
This course is open for applications
Page last updated 30 November 2023
Introduction
BA(Hons) Politics and International Relations at UWE Bristol is an applied, future-focused course, which emphasises the importance of theory, policy, and practice in political and global affairs.
Why study politics and international relations?
We live in an increasingly complex and interconnected world, where local issues are closely linked to global processes. In this changing context, politics impacts our lives in multiple ways. Our course focuses on the connection between politics and international relations and analyses and addresses political challenges on local, national, and global levels.
You'll gain a unique set of skills on this course, which can lead you to confidently pursue exciting career opportunities, both inside and outside the political world.
Why UWE Bristol?
BA(Hons) Politics and International Relations at UWE Bristol is an exciting course, focused on delivering high-quality, practice-based teaching and an outstanding student experience, informed by academic research. We offer you a wide range of modules, covering topics such as human rights, gender and sexuality, ethics, race, religion, foreign policy, international security, and public policy. These modules are delivered with a strong emphasis on applying theoretical knowledge to practical solutions to local, national, and global challenges.
Our experienced and dedicated teaching team is passionate about our subjects and bring them to life through our teaching. You'll learn through a combination of lectures, workshops, and hands-on activities, such as role plays, debates, and policy analysis, all supported by modern technology. We design our classes to strengthen your academic, writing, and presentation skills, including activities that will develop your ability to think both independently and critically.
We've embedded practice-orientated learning at all levels of the course. You'll get involved in activities such as live briefs, simulation exercises, and conflict resolution games, and we'll also offer opportunities for you to engage in workplace learning through placements. By the end of the course, you'll have developed the skills and knowledge to understand and engage with political questions and current affairs.
We have created an active learning community where students and academic staff exchange ideas in research seminars, roundtable events, and guest lectures. Regular events include field trips and careers sessions, including 'meet-the-employer' opportunities with speakers from the Civil Service, NGOs and local and international businesses. These events give you a clear view of how politics is researched and practiced, inspiring you to apply the skills you've gained in your degree.
Find out more about our academic staff, their teaching expertise and research interests.
Where can it take me?
Politics and International Relations graduates are in demand across a wide range of professions and many of our graduates have secured employment in government, the civil service, non-governmental organisations (NGOs), accountancy, human resources, media and journalism.
Many of our graduates also choose to deepen their skills and knowledge and get involved in research or education, or specialise further with postgraduate study.
Structure
Content
The optional modules listed are those that are most likely to be available, but they may be subject to change.
Year one
You'll study:
Critical Thinking and Political Theory
International Relations
Politics of Crisis and Change
Politics, States and Resistance.
Year two
You'll study:
Political Innovation, Leadership and Communication.
Plus three optional modules from:
Atrocities in Global Politics
Conflict Security and Terror
Development and Decolonisation
Gender and Global Politics
Global Political Economy
US Foreign Policy.
Placement year (if applicable)
If you study on the four year (sandwich) course, you'll spend a year away from the University on a work or study placement after Year two.
You'll complete a placement learning module.
See the Placements and Fees sections for more information.
Final year
You'll study:
Politics and International Relations Project and Placement.
Plus six optional modules from:
Britain after 'Brexit'
Climate Politics
Crimes and Criminality in World Politics
Critical Reflections on Security and Strategy
Decolonisation in Theory and Practice
Democracy in Theory and Practice
Development and Resistance in Latin America
Europe Reloaded
Exploring the International Relations of Southeast Asia
From Terror to Trauma: Politics in the Aftermath of Violence
Gender and Security
Global Governance
Identity, Agency and Violence in South Asia
Perspectives on Global Migration
Public Policy and Decision Making
Religion and Politics
Terrorism, Security and Migration in Europe
The Berlin Republic
Violence and the International Order: Law, Ethics and Politics.
The University continually enhances our offer by responding to feedback from our students and other stakeholders, ensuring the curriculum is kept up to date and our graduates are equipped with the knowledge and skills they need for the real world. This may result in changes to the course. If changes to your course are approved, we'll inform you.
This structure is for full-time students only. Part-time students study the same modules but the delivery pattern will be different.
"One of my projects involved working with a local organisation who support vulnerable refugees. I also completed a fundraising work experience placement at CLIC. These opportunities led me to my current role in the Fundraising team at Women's Aid." Francesca, 2021 Politics and International Relations graduate.
Learning and Teaching
You'll learn through a combination of lectures, workshops, and hands-on activities. We have embedded practice-oriented learning at all levels of the course. You'll get involved in activities such as live briefs, simulation exercises, and conflict resolution games. We also have an active learning community where students and academic staff exchange ideas in research seminars, roundtable events, and guest lectures.
Where possible, you'll also have the opportunity to go on field trips to places such as the Foreign and Commonwealth Office to see modern politics in action.
Independent study is vital. You'll read around the subject in your own time, looking at books, articles, official documents and websites.
The course lecturers and tutors are involved in internationally-renowned research. Read about some of their work on e-International Relations.
You'll have a personal academic tutor, and peer-assisted learning (PAL), where you'll be mentored by a second or third year student.
Staff hold weekly office hours, where you can discuss your work or your progress more generally. We try to see you outside those times as well, and get back to any emails promptly.
Our teaching ethos is informal, supportive and welcoming.
See our full glossary of learning and teaching terms.
Percentage of time you'll spend in different learning activities, each year: 
| Year | Scheduled learning and teaching study | Independent study | Placement study | % check |
| --- | --- | --- | --- | --- |
| 1 | 24% | 76% | 0% | 100% |
| 2 | 22% | 75% | 3% | 100% |
| 3 | 19% | 81% | 0% | 100% |
Get involved
Attend our fortnightly student-staff events where guest speakers discuss contemporary issues and explain the role of politics in different professions. Recent topics have included: criminalising hate speech in a democratic society, the EU's role in the former Yugoslavia, and Iran's nuclear programme.
Keep up to date with the latest news and discuss contemporary political developments on the Politics and International Relations Twitter.
Study time
You'll have at least 12 hours of teaching and related activities each week.
Assessment
We'll assess you using a mix of essays, seminar presentations, timed assignments, case studies, literature reviews, oral presentations, simulation games, your dissertation and formal unseen examinations.
Learn more about assessments.
Percentage of time you'll spend on different assessment methods, each year:
| Year | Written exam assessment | Coursework assessment | Practical exam assessment | % check |
| --- | --- | --- | --- | --- |
| 1 | 25% | 59% | 16% | 100% |
| 2 | 30% | 59% | 11% | 100% |
| 3 | 30% | 64% | 6% | 100% |
Features
Professional accreditation
On completion of the Politics at Work module, you'll be awarded the Institute ofLeadership and Management (ILM) Level 3 Award in Management, awarded by the City and Guilds of London Institute.
Placements
Students who undertake work experience, or a study exchange overseas, tend to graduate with better degrees and with improved employability skills, making you a sought-after graduate.
As part of our Politics and International Relations course, you can apply for a sandwich year placement, completed in the third year of your studies. Examples of previous sandwich year placements undertaken by our students include:
A Library, Careers and Inclusivity placement with the Equality, Diversity and Inclusivity (EDI) team at UWE Bristol
A Quality Assurance internship at Wasdell Group, a pharmaceutical company in Swindon
A Pagoda Projects internship with the Canadian Chamber of Commerce, working on international projects in Vietnam
Remote and local charity internships with PHASE worldwide and Bridges for Communities
We also offer volunteering and other work-based experiences, to deepen your knowledge and skills. You'll get help to find a placement and support throughout from staff with the School and our award-winning careers service.
Study facilities
You'll be on based on our Frenchay Campus, where you'll find modern, well-equipped facilities to support your studies.
Learn more about UWE Bristol's facilities and resources.
Take a Virtual Tour of the Philosophy, Politics and International Relations and see what's on offer here for you.
Careers
Careers / Further study
Politics and international relations students graduate with the skills to build fulfilling careers in many fields.
You could go on to work in government, the civil service, NGOs, research organisations or education. You'll also be well equipped to go into areas such as marketing, HR, industrial relations, PR, finance and investment, accountancy or journalism.
Postgraduate study is another option to you, where you can specialise in a particular area or do a professional qualification to move into a career like law. 
Get inspired
Our award-winning careers service will develop your employment potential through career coaching and find you graduate jobs, placements and global opportunities.
We can also help find local volunteering and community opportunities, provide support for entrepreneurial activity and get you access to employer events.
Visit our employability pages to learn more about careers, employers and what our students are doing six months after graduating.
Fees
Full-time; Sandwich course
Part time course
Indicative Additional Costs
Supplementary fee information
Your overall entitlement to funding is based on how long the course is that you're registered on. Standard funding is allocated based on the standard number of years that your course lasts, plus one additional year.
You'll apply for funding each year that you study and Student Finance will take into account how long the course is in each year that you apply. So if you register for the four year course and then transfer to the three year course, the number of years you can apply for funding will change. Student Finance will reassess your funding based on how many years you have been in study, not just those years for which you received student finance.
Always seek advice before taking any action that may have implications for your funding.
Additional costs
Additional costs are for items you could need during your studies that aren't covered by the standard tuition fee. These could be materials, textbooks, travel, clothing, software or printing.
You may also be interested in