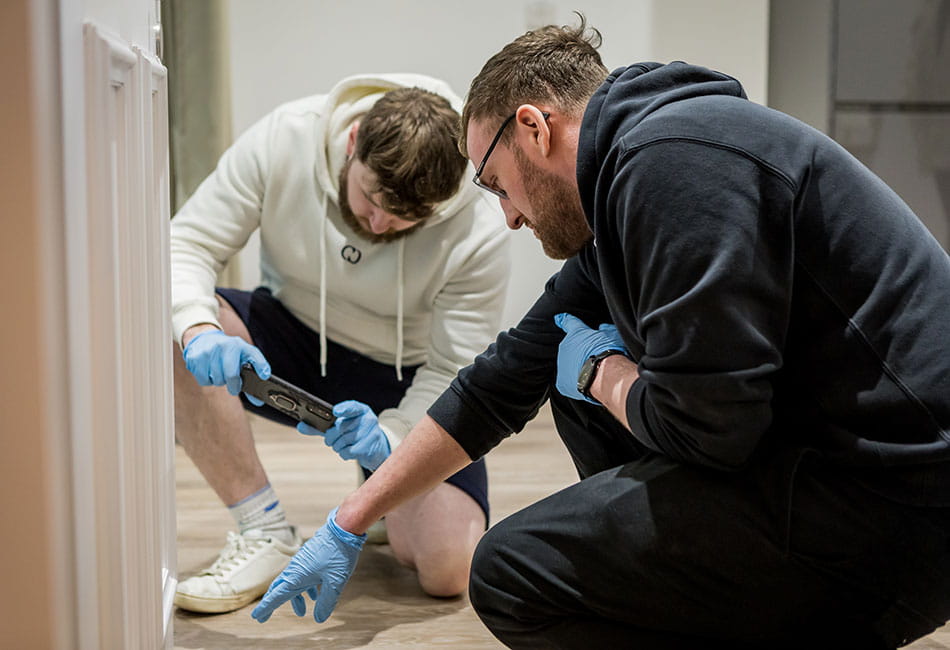 BSc(Hons)

Professional Policing
This course is open for applications
Page last updated 30 November 2023
Introduction
UWE Bristol are regional pioneers of the national transformation in police education. We are licensed by the College of Policing to offer the Pre-join Degree in Professional Policing. This course will prepare you to apply for a role in one of 43 UK police forces.
Why study Professional Policing?
Police education is in the early stages of a national transformation, recognising the complex and challenging role of today's police officers. This transformation aims to equip future employees with the skills they need for success in modern policing, including communication, digital fluency and critical thinking.
As an aspiring regional hub of police education, UWE Bristol are early adopters of this cultural change. Our pioneering policing degree is designed to address the changing needs of the sector and places a strong focus on improving equality, diversity and inclusivity in policing. Completing this degree will be your first step towards working for the police.
Why study at UWE Bristol?
Study a Professional Policing degree that's at the forefront of the national transformation of recruitment and training in the policing sector. You'll learn to apply an evidence-based approach to Professional Policing, supported by research-led teaching, bespoke facilities and specialist staff from practice. 
You'll also benefit from our strong professional connections with Avon and Somerset Constabulary. Take advantage of exciting opportunities to collaborate with police officers in practice and interact with local police forces through mentoring, shadowing and ride along activities. By the time you graduate, you'll have the academic knowledge required to become a police officer.
Where can a Policing degree take me?
Aimed at those who aren't already employed by a police force, this course is one of three routes to become a Police Constable. Our Professional Policing degree will prepare you to apply for a response officer role in any national force area.
We welcome applications from a range of prospective students, from school leavers interested in policing or criminology, to armed forces employees seeking a career change. We also encourage those looking to work in non-operational policing roles to apply.
Structure
Content
The College is currently finalising the topics of study and module titles for this course. However, the following is indicative of the course structure:
Year one
You will study:
Core Policing Functions: Culture and Structure
Core Policing Functions: Legislation and Powers
Introduction to Evidence-based Policing
Investigating Crime
Principles of Equality, Diversity and Inclusivity
Volume and Priority Crime.
Year two
You will study:
Analysing Police Trends
Core Policing Functions: Communities and Partnerships
Public Protection
Revealing Risk and Vulnerability
Serious and Organised Crime
Supporting Victims and Witnesses.
Placement year (if applicable)
If you study on the four year (sandwich) course, you'll spend a year away from the University on a work placement after Year two.
See the Placements and Fees sections for more information.
Final year
You will study:
Creating Change in the Criminal Justice System
Digital Policing
Ethical Policing: Conduct, Challenges, Consequences
Evidence-Based Research Project
Policing Threats.
Plus, one optional module from (if you haven't completed a placement):
Green Criminology: Environment, Crime and Justice
Illegal Drugs: Problems, Markets and Policy
Missing People: Lost Identities and Social Harm
Operational Policing
Punishment and Human Rights
Risk and Risk Management
Terrorism.
This structure is for full-time students only. Part-time students study the same modules but the delivery pattern will be different. 
The University continually enhances our offer by responding to feedback from our students and other stakeholders, ensuring the curriculum is kept up to date and our graduates are equipped with the knowledge and skills they need for the real world. This may result in changes to the course. If changes to your course are approved, we will inform you. 
Learning and Teaching
Learn through a blend of online and face-to-face teaching, including lectures and seminars. Your teaching will be supported by hands-on practical activities to prepare you for policing in the real world.
You'll be taught by policing experts with a wealth of experience working in the police force and criminal justice system. At key points in the course, you'll also be taught in tandem with our operational policing colleagues, enabling you to learn the latest industry developments from professionals in practice.
Through integrating with criminology students and police apprentices you'll benefit from our diverse learning community. This includes simulated learning in our bespoke simulation suite, due to open in 2022/23. Fully equipped with domestic and commercial spaces, you'll apply your skills to different mock settings.
You'll also experience scheduled days of cultural emersion, where you'll visit local charities and community groups, offering insight into community policing and working with the public.
See our full glossary of learning and teaching terms.
Study time
The course requires students to attend weekly classroom-based teaching which is enhanced with online learning, simulation and immersive activities to familiarise learners with the operational policing context. Students will also spend time working independently and in groups on study tasks, to prepare seminar tasks and to engage with relevant literature and legislation. The course structure is almost entirely compulsory as it follows the National Policing Curriculum.
Assessment
From the start, you'll be assessed through a range of practice-oriented methods that reflect policing in the real world. All assessments will be based on typical types of work or skills that you'll experience in a professional policing environment.
Our assessment methods include: sitting multiple-choice exams based on the same tests that police officers take, reflecting on simulated learning experiences, creating blogs or podcasts to explain aspects of police work to different types of audience, and developing an evidence-based policing mindset through a research project.
Through our professional links, experts working in the criminal justice system will set you live briefs. These activities will test your creative problem solving, enabling you to create your own solutions to solve real practical challenges.
Features
Professional accreditation
We are licensed by the College of Policing (CoP) to offer the Pre-join Degree in Professional Policing. 
Study facilities
Learn hands-on skills in our bespoke crime scene science and policing space on Frenchay Campus, developed to meet the increased demands of our growing professional policing courses.
You'll study in our four interactive learning rooms, complete with video and audio links to purpose-built breakout rooms. Here you'll develop the practical policing skills needed for professional practice, such as suspect interviewing and documenting and processing a crime scene.
Plus, you'll have access to a whole floor dedicated to simulations, which features a mock living and business space, including a mock flat and post office. Apply your skills and test your knowledge in a safe learning environment so you're ready to tackle complex crime scenes in the real world.
Learn more about UWE Bristol's facilities and resources.
Take a Virtual Tour of the Psychology, Sociology and Criminology facilities and see what's on offer here for you.
Careers
Careers / Further study
As an established and respected provider of policing education, UWE Bristol offers three licensed police entry routes. Our Professional Policing degree will provide you with knowledge relevant to policing roles, ahead of completing the operational training you'll need for employment in the police force.
Through studying a range of core subjects, from counter terrorism to response policing, you'll delve into the complex role of a Police Officer. Gain the academic skills and knowledge you'll apply to professional practice, such as research, communication and problem solving.
By the end of the course, you'll graduate with a professional policing degree that's licensed by the College of Policing. This accreditation will enable you to apply for roles in any national police force area in the UK, within five years of graduation.
Subject to local vetting procedures, if you're successful in finding employment within the police force, you'll learn the hands-on aspects of policing on the job. You'll develop your practical skills once you're in the role, enabling you to apply the theory you've learned through your degree. 
By studying Professional Policing, you'll be qualified to enter various other careers within the criminal justice sector and beyond. While many of our graduates will go on to become a police officer, you could also take on a role as police staff, work in prisons or for another criminal justice agency, charity or social enterprise.
Benefit from a range of professional opportunities throughout your policing degree. Thanks to UWE Bristol's established industry links with Avon and Somerset Constabulary, you'll have a chance to collaborate with other police officers in practice. These connections present potential opportunities for placements, summer internships, voluntary policing work and mentoring, supporting your progression throughout your learning journey. 
Get inspired
Our award-winning careers service will develop your employment potential through career coaching and find you graduate jobs, placements and global opportunities.
We can also help find local volunteering and community opportunities, provide support for entrepreneurial activity and get you access to employer events.
Visit our employability pages to learn more about careers, employers and what our students are doing six months after graduating.
Fees
Full-time; Sandwich course
Part time course
Indicative Additional Costs
Supplementary fee information
This refers to items you could need during your studies that aren't covered by the standard tuition fee. These could be materials, textbooks, travel, clothing, software or printing.
Entry
Typical offers
Tariff points: 112
Contextual tariff: See our contextual offers page.
GCSE: Grade C/4 in English and Mathematics, or equivalent.
English Language Requirement:

International and EU applicants are required to have a minimum overall IELTS (Academic) score of 6.0 with 5.5 in each component (or approved equivalent*).

*The university accepts a large number of UK and International Qualifications in place of IELTS. You can find details of acceptable tests and the required grades you will need in our English Language requirements.

A-level subjects: No subjects required
EDEXCEL (BTEC) Diploma: No subjects required

For information on required Guided Learning Hours please see our minimum entry requirements page.

Access: No subjects required
Irish Highers: No subjects required
T Levels: No specific subjects required.
Entry requirements
The Professional Policing degree at UWE Bristol (accredited by the College of Policing) is one of the recognised routes into policing and provides all the knowledge and theory required for successful graduates to pursue a career in the police service.
Those wishing to undertake an operational role as a police officer can use this qualification to make an application and if successful will be upskilled with a short practical course when their employment commences. Those looking to pursue other careers within and beyond the Police, will find that many of the theoretical knowledge and skills developed on this course will be useful. For example, students will develop a grounding in team working communication and leadership skills as well as policing specific attributes such as an investigative mindset, interviewing and decision making.
Please go to How to apply to join the police for more information.
Read more about entry requirements.
How to apply
Read more about undergraduate applications.
Read more about international applications and key international deadline dates.
For further information