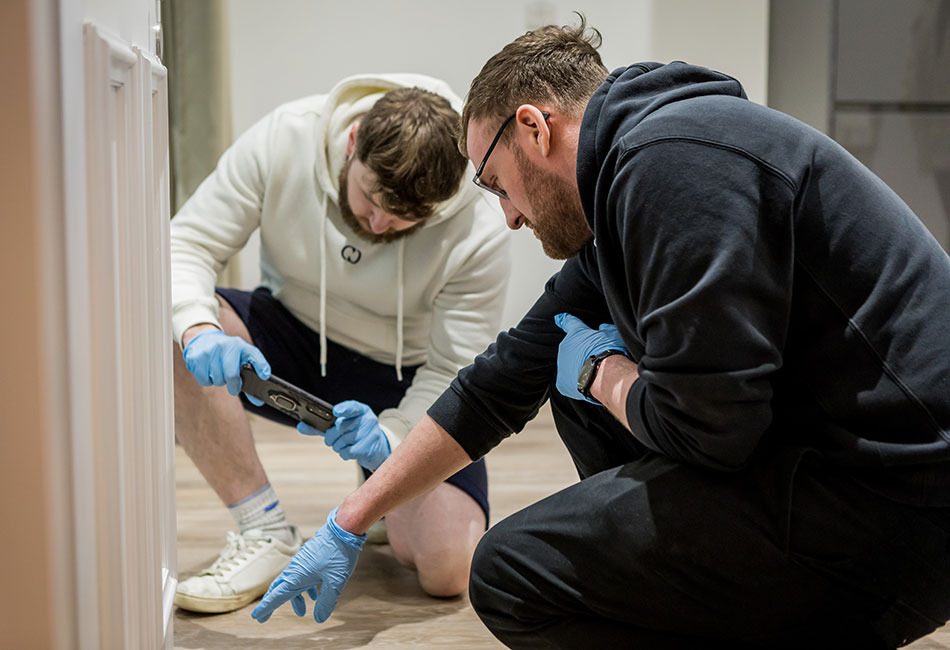 Higher/Degree Apprenticeship

Police Constable

BSc(Hons) Professional Policing Practice
Please note the entry requirements stated for this course are indicative. The entry requirements for 2024 will be published by November 2023.
Page last updated 26 September 2023
Introduction
Study our Police Constable apprenticeship to gain a Professional Policing Practice degree accredited by the College of Policing. Hone your skills in industry-standard facilities and simulations and learn from respected experts as you progress your career as a Police Constable.
Why study for a Police Constable Apprenticeship?
The Level 6 Police Constable apprenticeship offers unique learning and practice opportunities to enable you to deliver a high-quality service in your community.
Developed through partnership with local constabularies, the content directly reflects local and national policing priorities. As well as exploring everyday policing issues, you'll investigate future challenges, crime trends and technological advances.
The apprenticeship is informed by leading research and draws together expertise from across UWE Bristol from criminology and law to forensic science and nursing.
Who is the Police Constable Apprenticeship for?
This apprenticeship is open to those joining the Police Service as Police Constables. These staff should still be recruited through the SEARCH framework. The University will work with and support forces to develop an aligned and bespoke recruitment process to meet their needs.
As an apprentice, you'll develop your knowledge, skills and behaviours, enabling you to be part of an effective workforce and make a real difference to communities.
Why UWE Bristol?
Our diverse, committed staff base of talented policing and criminology lecturers and criminal justice practitioners have a proven track record in delivering quality practice-orientated qualifications.
Throughout your apprenticeship, you'll have access to industry-standard facilities and simulations. These include a simulation house, where you can practise collecting evidence, and law courts where you'll experience cross-examination.
Participating in projects with training paramedics and forensic scientists will prepare you for multi-agency working. Plus, simulation facilities such as our functioning ambulance will allow you to experience emergency scenarios in as realistic a way as possible.
Benefits to your employer
The Police Constable apprenticeship will enable you to better serve your community by giving you the tools you need to proactively deal with everyday challenges. 
As the content integrates theory with real-life operational practice, you'll be able to apply your learning to your day-to-day professional activities from the start. This might include applying models of crime prevention or using reflective practice.
This apprenticeship is founded on evidence-based policing, which is referenced throughout your learning. You'll be introduced to the importance of critical thinking and equipped with the skills and knowledge to pursue life-long learning.
Training will be delivered through methods that suit you and your constabulary, supported by our virtual learning environment and extensive online resources.
Careers
On successful completion of this apprenticeship, you'll achieve a BSc(Hons) Professional Policing Practice, accredited by the College of Policing. Gaining this qualification will enable you to progress your career as a Police Constable within the Police Service.
In addition to supporting your development in the workplace, this apprenticeship will help you to understand the career landscape in your sector and plan for your longer-term ambitions. Our award-winning Careers Service is on hand to give you independent advice and guidance at any point in your studies.
Course details
Content
This apprenticeship typically takes three years to complete and consists of 11 modules.
Delivery of the taught elements of the apprenticeship is flexible, and we'll work with your employer to tailor delivery to suit their organisational needs. We encourage constabularies to contact us to discuss their specific requirements.
Year one
Occupational Competencies: Policing Conduct (40 credits)
Craft Skills: A Foundation (40 credits)
Understanding Vulnerability and Investigation (40 credits).
Year two
Occupational Competencies: Professional Policing (30 credits)
Craft Skills: Ethics and Communication (30 credits)
Investigating Vulnerability and Risk (30 credits)
Becoming an Evidence Based Practitioner (30 credits).
Year three
Critiquing the Evidence Basis (30 credits)
Consolidating Craft Skills (30 credits)
Evidence Based Policing Research Project (40 credits)
Occupational Competencies: Reflective Development (20 credits).
Please note these modules are indicative and can vary.
Learning and Teaching
Teaching will typically combine classroom-based lectures, seminars and workshops with periods of on-the-job learning. You'll be assessed through a range of formats, including coursework, examinations, simulations, portfolios, vivas and presentations.
Features
Professional accreditation
On successful completion of this apprenticeship, you'll achieve a BSc(Hons) Professional Policing Practice degree.
The College of Policing has determined that this apprenticeship meets the Police Constable Degree Apprenticeship (PCDA) National Programme Specification core requirements.
Entry
Typical offers
Entry requirements
The Apprenticeship Standard entry requirements vary from force to force. There are various routes into this apprenticeship, including 104 UCAS tariff points. The University welcomes those with alternative qualifications and we can provide credit for prior experience.
Successful completion of the apprenticeship requires you to hold approved Level 2 qualifications in English and Maths prior to taking the End-Point Assessment (EPA). Where apprentices do not hold these on entry, funding is available (see Education and Skills Funding Agency (ESFA) guidelines), to enable achievement of the qualifications during the apprenticeship.
ESFA eligibility requirements
To study an apprenticeship, you need to:
be aged 16 years or over
be an EEA citizen (with Right to Work in the UK) and not be in any other kind of full-time education (including being enrolled on any other apprenticeship programme)
be employed (for at least the full planned duration of your apprenticeship) in a role that is linked to the appropriate industry for the apprenticeship training
receive at least legal minimum wage for apprentices (wages vary depending on experience, employer and level or type of apprenticeship)
commit to at least 6 hours per week of apprenticeship training during your normal working hours
have support from your employer, including a mentor/line manager. Your employer is also responsible for funding your apprenticeship.
More information about eligibility for apprenticeship funding is available on the GOV.UK website.
How to apply
Prospective apprentices should usually apply for an apprenticeship through an employer. If you're interested in any of our apprenticeships, speak to your employer in the first instance.
For further information
For course-specific enquiries, please contact the Programme Leader.
For all other enquiries, please email our Apprenticeship Hub apprenticeships@uwe.ac.uk or call +44 (0)117 32 84888.
For further information about Higher and Degree Apprenticeships.