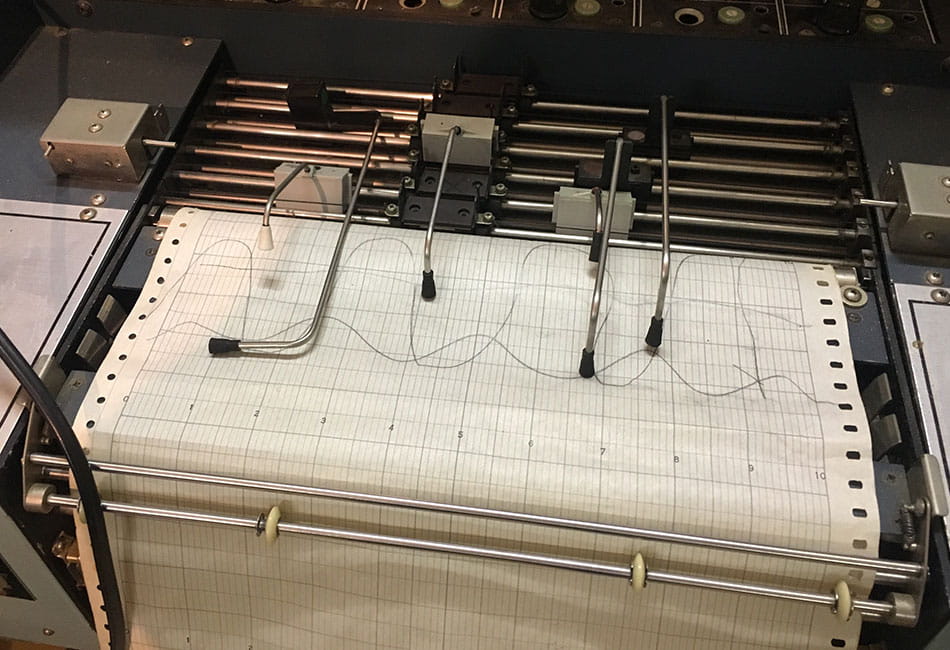 BSc(Hons)

Psychology with Criminology (with Foundation Year)
This course is open for applications.
Page last updated 4 December 2023
Introduction
This course is accredited by the British Psychological Society and has a strong practical focus that will build your professional skills, enhance your CV and get you noticed by employers.
Why study psychology with criminology?
By studying crime, along with a deep insight into human thought, action and behaviour, we can get a better understanding of how crime impacts individuals and society.
Blending the benefits of a scientific approach, with the ability to think creatively, these disciplines develop skills that will put you in a strong position for progressing in a broad variety of careers.
Why study at UWE Bristol?
BSc(Hons) Psychology with Criminology is accredited by the British Psychological Society (BPS), so if you major in psychology you'll get the Graduate Basis for Chartership (GBC) with your degree. That's the initial recognised standard you need to become a practising psychologist.
Built around the core BPS curriculum, the course will help you apply academic knowledge to real-world situations learning from internationally-recognised researchers and practitioners.
You'll study advanced psychological methods and gain valuable transferable skills, becoming a strong communicator and problem solver.
Hands-on experience with contemporary topics and approaches in practical sessions will deepen your knowledge further.
You'll be mentored by a personal tutor, take part in research projects and complete an independent research project in an area of interest in your final year.
Where can it take me?
The course will equip you with the strong transferable skills employers are looking for.
You could work in healthcare, law enforcement, finance, IT, research, government, education, the creative industries or the legal sector.
Structure
Content
The optional modules listed are those that are most likely to be available, but they may be subject to change.
Year zero (foundation year)
All foundation year students study together and will take four compulsory modules covering introductions to Sociology, Criminology, Philosophy, Politics and International Relations, Psychology, and university level academic and study skills.
This will ensure that you have the necessary grounding across all the social science disciplines, enabling you to develop a range of perspectives that will enrich your learning at year one and beyond.
You'll study:
Essentials of Academic Practice
Exploring the Social World and the Problems of Crime
From Plato to Nato
People and Social Science.
You normally need to pass your foundation year before going into year one.
Year one
You'll study:
Introduction to Criminal Justice
Introduction to Criminological Theory
Introduction to Psychology and Crime
Research Design and Analysis 1
Understanding Crime.
Year two
You'll study:
Identities in Psychology
Mind, Brain and Development
Research Design and Analysis 2.
Plus, optional modules (the number depending on credit requirement) from:
Angels or Demons?: Understanding and Managing Youth Offending
Contemporary Issues in Policing
Crime Prevention
Crime, Media and Culture
Criminal Psychology
'Difference' Race, Ethnicity and Diversity in Contemporary Society
Drugs, Crime and Society
Mental Health, Crime and Criminal Justice
Prisons.
Placement year (if applicable)
If you study on the four year (sandwich) course, you'll spend a year away from the University on a work or study placement after year two.
Depending on which you choose, you'll either complete a placement learning or learning and development module.
See the placements and fees sections for more information.
Final year
You'll study:
Plus, optional modules (the number depending on credit requirement) from:
Advanced Developmental Psychology: Theory and Practice
Animal Behaviour and Cognition
Applied Developmental Psychology
Clinical Aspects of Mental Health
Cognitive Neuropsychology
Constructing Gender in Society
Forensic Psychology
Health Psychology in Practice
Human Sexuality
Methods in Neuroscience
Neurodevelopmental Disorders
Neurophysiology and Brain Imaging
Principles of Counselling and Psychotherapy
Psychological Perspectives on Political Violence, Terrorism and Peace
Psychology and Social Justice
Psychology in the Community
Psychology of Addiction
Psychology of Appearance and Embodiment
Psychology of Consciousness
Psychology of Sport and Exercise
Psychology of Work, Business and Organisations
Psychopharmacology
The Arts and Mental Health.
Plus, optional modules (the number depending on credit requirement) from:
Gender, Sex and Social Control
Green Criminology: Environment, Crime and Justice
Hate Crime:Offending, Victimisation and Policing
Illegal Drugs: Problems, Markets and Policy
Missing People: Lost Identities and Social Harm
Organised Crime
Protest, Policing and Public Order
Punishment and Human Rights
Risk and Risk Management
Terrorism
Victims and Victiminology.
You can study psychology at UWE Bristol as either a major or minor accredited course, with criminology, sociology or law. If psychology is the major subject, you'll receive the Graduate Basis for Chartership (GBC).
This structure is for full-time students only. Part-time students study the same modules but the delivery pattern will be different.
The University continually enhances our offer by responding to feedback from our students and other stakeholders, ensuring the curriculum is kept up to date and our graduates are equipped with the knowledge and skills they need for the real world. This may result in changes to the course. If changes to your course are approved, we will inform you.
Learning and Teaching
The course covers the core British Psychological Society content areas in psychology. You'll study social, developmental and cognitive psychology, individual differences, biological psychology, conceptual and historical issues, statistical analysis and research design.
The course is taught by internationally acclaimed psychologists and researchers. Over 40 members of academic staff will be available to you for questions and support.
Learn through a mix of traditional lectures, seminars, and online learning in our virtual learning environment, Blackboard. Gain hands-on experience with psychological topics and approaches through regular practical sessions in our psychology labs.
Engage with learning materials, and other students and staff, through this online system - submitting assignments online, taking quizzes, and accessing blogs, videos, podcasts and discussion boards.
Our lecturers incorporate their research into their teaching. Participate in student and staff research projects through our college research centres such as the Psychological Sciences Research Group and the internationally-renowned Centre for Appearance Research.
For more details see our full glossary of learning and teaching terms.
Percentage of time you'll spend in different learning activities, each year: 
| Year | Scheduled learning and teaching study | Independent study | Placement study | % check |
| --- | --- | --- | --- | --- |
| 0 | 24% | 76% | 0% | 100% |
| 1 | 26% | 74% | 0% | 100% |
| 2 | 24% | 76% | 0% | 100% |
| 3 | 19% | 81% | 0% | 100% |
Assessment
We'll assess you using coursework, such as essays, journal articles, book reviews, research reports, literature reviews, computer-based tests, personal reflective journals and group presentations. We'll also use controlled assessments such as unseen and seen examinations, timed assignments, and group and individual presentations.
Percentage of time you'll spend on different assessment methods, each year: 
| Year | Written exam assessment | Coursework assessment | Practical exam assessment | % check |
| --- | --- | --- | --- | --- |
| 0 | 22% | 65% | 13% | 100% |
| 1 | 45% | 55% | 0% | 100% |
| 2 | 32% | 54% | 14% | 100% |
| 3 | 47% | 53% | 0% | 100% |
Features
Professional accreditation
BSc(Hons) Psychology with Criminology is accredited by the British Psychological Society which means if you study psychology as your major subject, you'll receive the Graduate Basis for Chartership (GBC). This is the initial recognised standard you need to become a practising psychologist.
Placements
Students who go on work experience tend to graduate with better degrees. Experience also hones your skills, industry knowledge and professional network, making you a sought after graduate.
If you study on the five year (sandwich) course, you'll spend a year away from the University on a work or study placement after year two.
In your final year, you'll tackle an independent research project which can also be work-based.
You'll get help to find a placement and support throughout from staff within the School and our award-winning careers service.
Study year abroad
You'll also have opportunities to study overseas on courses that are taught in English and are relevant to your degree. The study year abroad is not a paid placement.
Study facilities
Learn in our modern, well-equipped facilities to support your study of psychology, including our dedicated psychology undergraduate lab equipped with Biopac amplifiers for psychophysiological teaching and research.
Our specialist psychology labs include EEG labs, a sport and exercise lab and interview rooms that are available to psychology students for their own research. We also have modern computing facilities with qualitative and quantitative statistical and specialist software for psychology including SPSS, NVivo, SuperLab and E-prime.
Carry out psychological experiments using the latest technology and analytical instrumentation, supported by dedicated psychology technicians.
Investigate perception and eye-movements related to psychological experiences in our eye-tracking labs. Use our advanced driving simulator to assess the impact of different factors on driving performance and access our health and social care library, one of the largest in the UK.
Our virtual learning environment is a big part of all our courses too. You'll get to engage online with study materials, students and staff, and access blogs, videos, podcasts and discussion boards.
Take a Virtual Tour of the Psychology, Sociology and Criminology facilities and see what's on offer here for you.
Careers
Careers / Further study
BSc(Hons) Psychology with Criminology gives you the strong blend of knowledge, skills and experience essential for a career as a chartered psychologist.
As a well-organised, confident communicator, with excellent analytical and critical thinking skills, you'll also be well suited to careers in healthcare, law enforcement, finance, IT, research, government, education, the creative industries or the legal sector.
Many students also progress to postgraduate study and research degrees.
Get inspired
Our award-winning careers service will develop your employment potential through career coaching and find you graduate jobs, placements and global opportunities.
We can also help find local volunteering and community opportunities, provide support for entrepreneurial activity and get you access to employer events.
Visit our employability pages to learn more about careers, employers and what our students are doing six months after graduating.
Additional resources
UWE Bristol - careers in psychology
Fees
Full-time; Sandwich course
Part time course
Indicative Additional Costs
Supplementary fee information
Your overall entitlement to funding is based on how long the course is that you're registered on. Standard funding is allocated based on the standard number of years that your course lasts, plus one additional year.
You'll apply for funding each year that you study and Student Finance will take into account how long the course is in each year that you apply. So if you register for the five year course and then transfer to the four year course, the number of years you can apply for funding will change. Student Finance will reassess your funding based on how many years you have been in study, not just those years for which you received student finance.
Always seek advice before taking any action that may have implications for your funding.
Additional costs
Additional costs are for items you could need during your studies that aren't covered by the standard tuition fee. These could be materials, textbooks, travel, clothing, software or printing.
Entry
Typical offers
Tariff points: 48
Contextual tariff: See our contextual offers page.
GCSE: Grade C/4 or above in English, Mathematics and Double Science, or equivalent.
English Language Requirement: International and EU applicants are required to have a minimum overall IELTS (Academic) score of 6.0 with 5.5 in each component (or approved equivalent*). *The university accepts a large number of UK and International Qualifications in place of IELTS. You can find details of acceptable tests and the required grades you will need in our English Language section. Please visit our English language requirements page.
A-level subjects: No specific subjects required.
EDEXCEL (BTEC) Diploma: No specific subjects required.

For information on required Guided Learning Hours please see our minimum entry requirements page.

Access: No specific subjects required.
Baccalaureate IB: No specific subjects required.
Irish Highers: A minimum of O4 in a Science subject.
T Levels: No specific subjects required.
Entry requirements
If you exceed the entry requirements you may be eligible for BSc(Hons) Psychology with Criminology.
International applicants
If you are an international student your recommended route of study for this degree is through our International College, which upon successful completion to the required level and with good attendance, guarantees entry to Year One of the degree.
Read more about entry requirements.
How to apply
Read more about undergraduate applications.
Read more about international applications and key international deadline dates.
For further information
You may also be interested in