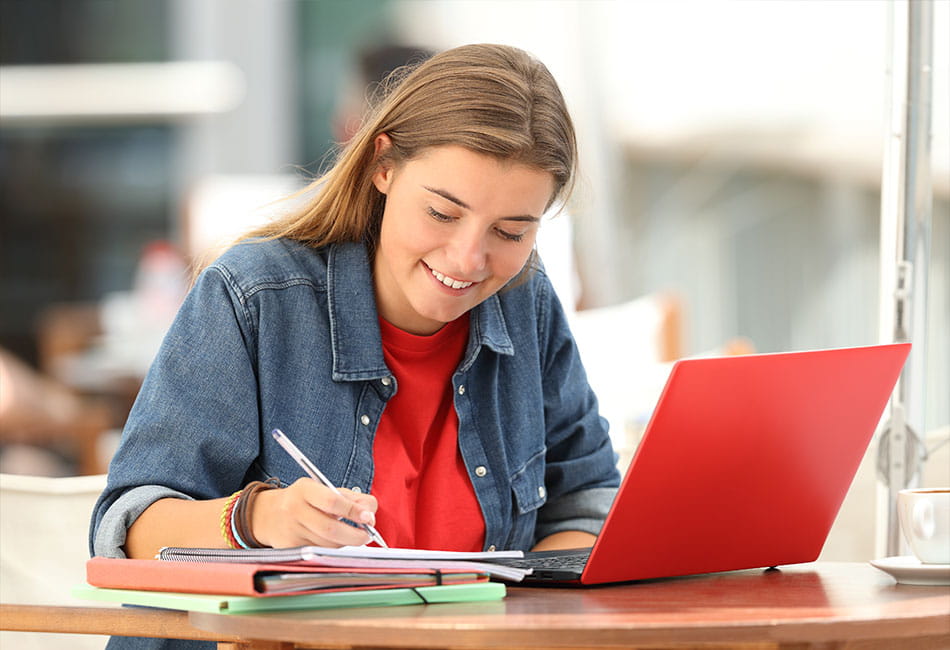 BSc(Hons)

Cyber Security and Digital Forensics (with Foundation Year)
This course is open for applications.
Page last updated 4 December 2023
Introduction
Play an important role helping organisations manage cyber-attacks and investigate digital evidence.
Why study cyber security and digital forensics?
Cybercrime is on the increase and set to keep growing as technology becomes more widespread.
High-level security breaches have led government, public services and corporations to dedicate more resources to computer security.
Meanwhile, digital forensics is providing a wealth of material for law enforcement for the police and businesses.
This has led the UK government to highlight an urgent need for skilled graduates in forensic computing.
Why UWE Bristol?
Develop computer programming and database skills and expand your knowledge of computer networks, systems and the legal environment you'll operate in.
Gain vital professional skills, such as using industry standard forensic and security tools. Build your industry network and knowledge at presentations from visiting professionals.
Apply what you've learnt to practical projects, including investigating computer crimes and assessing the integrity of forensic data and computer security systems.
High demand for your skills will enable you to choose a placement from a range of specialisms.
Where can it take me?
Choose from careers in government and the private or public sector.
Roles can be within forensics and security teams, legal practices or the police and related organisations.
Structure
Content
The optional modules listed are those that are most likely to be available, but they may be subject to change.
Year zero (foundation year)
You will study:
Computational Thinking and Practice
Information Practitioner Foundations
Creative Technology Studies
Web Foundations.
You normally need to pass your foundation year before going into year one.
Year one
You will study:
Programming in C++
Computer and Network Systems
Introduction to Databases
Computer Crime and Digital Evidence.
Year two
You will study:
Operating Systems
Security and Forensic Tools
Law, Experts and Justice
Secure Computer Networks.
Plus, one optional module from:
Internet of Things
Secure Embedded Systems.
Placement year (if applicable)
If you study on the five year (sandwich) course, you'll spend a year away from the University on a work placement after year two.
You'll complete the Professional Experience module.
See the Placements and Fees sections for more information.
Final year
You will study:
Security Management in Practice
Forensic Computing Practice.
Plus, one optional module from:
Information Systems Dissertation
Digital Systems Project.
Plus, three optional modules from:
Requirements Engineering
Advanced Databases
Cryptography
Entrepreneurial Skills
Security Data Analytics and Visualisation
Networks, Information and Society.
And one optional module from (if you haven't completed a placement year):
Ethical and Professional Issues
International Experience
Professional Development.
The University continually enhances our offer by responding to feedback from our students and other stakeholders, ensuring the curriculum is kept up to date and our graduates are equipped with the knowledge and skills they need for the real world. This may result in changes to the course. If changes to your course are approved, we will inform you.
Learning and Teaching
We encourage you to become a proactive, independent learner.
Learn through a mix of face-to-face lectures and tutorials, virtual learning environments, laboratory-based practical work, and independent project work.
Attend regular lectures with industry experts. Past speakers have included Avon and Somerset High Tech Crime Unit, Fujitsu, Hewlett Packard and Price Waterhouse Coopers.
To help you apply for graduate work, we arrange for employers to visit and give you advice on CV writing and interview techniques.
See our full glossary of learning and teaching terms.
Approximate percentage of time you'll spend in different learning activities*:
| Year | Scheduled learning and teaching study | Independent study | Placement study |
| --- | --- | --- | --- |
| 0 | 32% | 68% | 0% |
| 1 | 31% | 69% | 0% |
| 2 | 25% | 75% | 0% |
| 3 | 17% | 83% | 0% |
*Calculated from compulsory and optional modules (where applicable) each year.
Compete and learn
Enter national competitions and undertake challenges so you can apply your skills and build an industry profile.
Past students have achieved success in the Cyber Security Challenge UK.
Assessment
You'll be assessed through a mix of exams, individual and group coursework, presentations and project activities.
See our full glossary of assessment terms.
Percentage of time you'll spend on different assessment methods, each year: 
| Year | Written exam assessment | Coursework assessment | Practical exam assessment |
| --- | --- | --- | --- |
| 0 | 31% | 61% | 8% |
| 1 | 12% | 58% | 30% |
| 2 | 27% | 59% | 13% |
| 3 | 36% | 49% | 15% |
Features
Placements
Students who get work experience tend to graduate with better degrees. Experience also hones your skills, industry knowledge and professional network, making you highly employable on graduation.
Thanks to high demand in this area, there are many placement opportunities available.
Past students have worked in police High-Tech Crime Units, while others have gained experience testing the security of networks or collecting data to support legal cases for Ernst and Young.
If you choose the five year (sandwich) course, you'll spend a year away from the University on a work placement after year two.
Study facilities
Experiment and develop vital professional skills in our modern facilities.
Gather and evaluate forensic evidence using industry-recognised software such as EnCase and Autopsy in our well-equipped computer labs.
Analyse viruses and attempt to hack systems in our dedicated isolation lab. Develop and test networks using our specialist networks labs.
Our mix of traditional and creative learning environments will enable you to learn essential knowledge and real-world skills, standing you in good stead for your professional career.
Learn more about UWE Bristol's facilities and resources.
Take a Virtual Tour of the Computer Science and Creative Technologies facilities and see what's on offer here for you.
Careers
Careers / Further study
As a graduate, you'll be highly employable. Organisations often approach us for graduates, due to the skills shortage in this field.
Most of our students are in employment within six months of graduating.
Choose from a range of careers in the private or public sector. Opportunities include working for in-house forensics, e-discovery and security teams, legal practices or the police.
Get inspired
Our award-winning careers service will develop your employment potential through career coaching and find you graduate jobs, placements and global opportunities.
We can also help find local volunteering and community opportunities, provide support for entrepreneurial activity and get you access to employer events.
Visit our employability pages to learn more about careers, employers and what our students are doing six months after graduating.
Fees
Full-time; Sandwich course
Indicative Additional Costs
Supplementary fee information
Your overall entitlement to funding is based on how long the course is that you're registered on. Standard funding is allocated based on the standard number of years that your course lasts, plus one additional year.
You'll apply for funding each year that you study and student finance will take into account how long the course is in each year that you apply. So if you register for the five year course and then transfer to the four year course, the number of years you can apply for funding will change. Student finance will reassess your funding based on how many years you have been in study, not just those years for which you received student finance.
Always seek advice before taking any action that may have implications for your funding.
Additional costs
Additional costs are for items you could need during your studies that aren't covered by the standard tuition fee. These could be materials, textbooks, travel, clothing, software or printing.
Entry
Typical offers
Tariff points: 72
Contextual tariff: See our contextual offers page.
GCSE: Grade C/4 in English and Mathematics, or equivalent.
A-level subjects: No specific subjects required.
EDEXCEL (BTEC) Diploma: No specific subjects required.

For information on required Guided Learning Hours please see our minimum entry requirements page.

Access: No specific subjects required.
Baccalaureate IB: No specific subjects required.
Irish Highers: No specific subjects required.
T Levels: No specific subjects required.
Entry requirements
If you exceed the entry requirements you may be eligible for BSc(Hons) Cyber Security and Digital Forensics.
International Applicants
If you are an international student your recommended route of study for this degree is through our International College, which upon successful completion to the required level and with good attendance, guarantees entry to year one of the degree.
Read more about entry requirements.
How to apply
Read more about undergraduate applications.
For further information
You may also be interested in