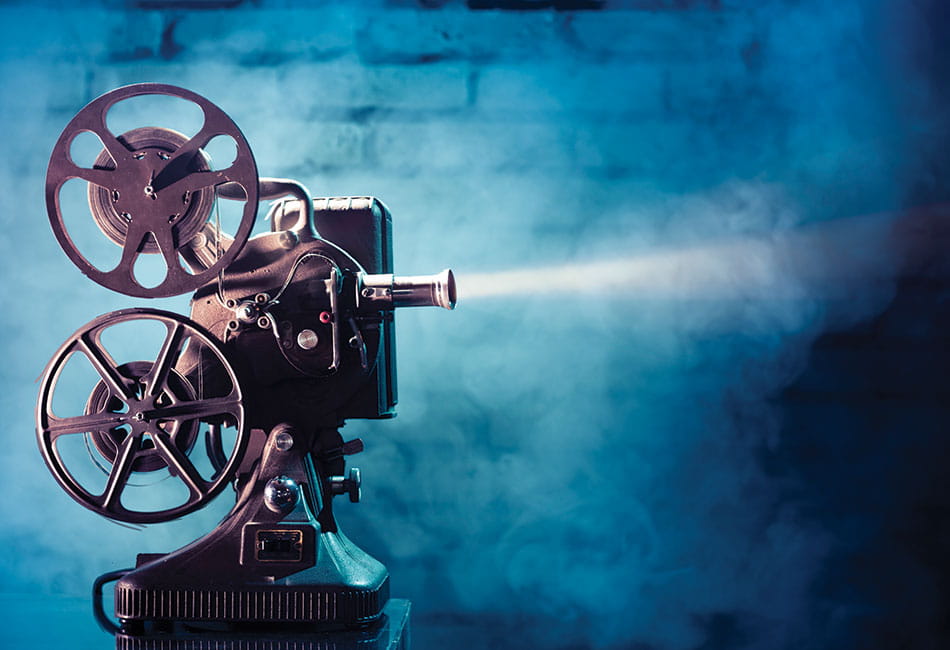 This course is open for applications.
Page last updated 5 December 2023
Introduction
Gain practical experience, make valuable contacts and build the skills you need for an exciting career in the thriving film and television industry.
Why study film?
Film engages, informs and inspires around the globe. It influences the way we see the world, helps us understand ourselves and gives us insight into the experience of others.
Get to know the creative and cultural forces that shape cinema and its audiences, and understand the role of the arts in today's society.
Why UWE Bristol?
BA(Hons) Film Studies enhances your understanding and enjoyment of cinema.
You'll study more than a century of American, British and world cinema, and learn about the social, cultural and economic factors that influence film.
Examine film criticism, marketing and festivals, and explore how film is produced and consumed.
Learn from leading academics. Explore different styles and forms of filmmaking, from contemporary blockbusters and indie movies, to documentaries, silent shorts and avant-garde experiments. Focus on the areas of film that most interest you.
Bristol is a creative hub for film and the arts, and our staff have strong relationships with local organisations, including the Watershed Media Centre, the Arnolfini and the Cube Microplex.
Take up volunteering, work experience and internship opportunities with collaborating arts organisations, pop-up events, and festivals such as Encounters Film Festival and the Bristol Radical Film Festival. There are also options to do summer work experience, or a sandwich year placement after year two.
Graduate with an impressive set of skills and portfolio of work.
Where can it take me?
Your expertise in communication, critical analysis, research and creative thinking will be needed in a variety of sectors.
You could go on to work on film festivals or events, create your own films or write about them. Or move into other sectors such as publishing, digital content creation or advertising.
You might also go onto postgraduate study.
Structure
Content
The optional modules listed are those that are most likely to be available, but they may be subject to change.
Year one
You will study:
Film Style and Meaning
The Movie Experience: Audience, Culture and Taste
Hollywood and Beyond: Commerce, Creativity and Authorship
Imagining Realities
Spectacle, Action, Narrative.
Year two
You will study:
Hollywood and World Cinema
British Film and Television
Adaptation: Screenwriting and Narrative Form
Screen Representations: Difference and Diversity
Film Genre
Professional Writing About Film.
Placement year (if applicable)
If you study on the four year (sandwich) course, you'll spend a year away from the University on a work placement after year two.
You'll complete a placement learning module.
See the Placements and Fees sections for more information.
Final year
You will study:
Film Studies Independent Project.
Plus, up to four optional modules (up to two if you've completed a placement year) from:
Contemporary Cinema
Music, Cinema, Culture
'Outsider' Cinema: Indie Films and Cult Movies
Wallace, Gromit and 'the Green Hollywood': Bristol Film and Television Industries
Feeling Cinema: Embodiment and Affect
Stardom: Performance and Agency.
The University continually enhances our offer by responding to feedback from our students and other stakeholders, ensuring the curriculum is kept up to date and our graduates are equipped with the knowledge and skills they need for the real world. This may result in changes to the course. If changes to your course are approved, we will inform you.
This structure is for full-time students only. Part-time students study the same modules but the delivery pattern will be different.
"The knowledge I gained has led me to host film Q&As, participate in industry functions and receive writing commissions. I've also built my skills and confidence for my creative freelance career and as a result, my work has been shown at film festivals and cultural events." Malaika, 2021 Film Studies graduate
Learning and Teaching
Learn through a mix of lectures, screenings, seminars, workshops, individual and small-group tutorials, and technical instruction sessions.
You'll study independently and in groups, defining your own research questions and focusing on the issues and ideas that interest you most. You'll be guided and supported by a team of leading film scholars.
Learn to write about film in different contexts, and to present your ideas in various different formats, including audio-visual essays, magazine features, reviews and blogs, as well as traditional academic essays.
Become adept at using programs and platforms that will be valuable in your career, such as Powerpoint, Adobe Premiere, Wordpress and screenplay-writing software.
Take part in workshops to build your critical reading, writing and information gathering skills. Develop your expertise as a researcher. Learn to pitch ideas, develop proposals, write scripts, design blogs and plan festivals. Work with active researchers shaping new thinking in the field.
In your Final year, you can opt to write a traditional dissertation, screenplay or portfolio of reviews and critical writing. Or you can make an audio-visual essay, design a film festival, or develop a project based on your summer work experience.
See our full glossary of learning and teaching terms.
Approximate percentage of time you'll spend in different learning activities*:
| Year | Scheduled learning and teaching study | Independent study | Placement study |
| --- | --- | --- | --- |
| 1 | 24% | 76% | 0% |
| 2 | 24% | 76% | 0% |
| 3 | 24% | 76% | 0% |
*Calculated from compulsory and optional modules (where applicable) each year.
Get involved
Look forward to plenty of opportunities to network, take part in projects, and collaborate in Bristol and beyond.
Set up your own social and creative enterprises, such as websites, blogs, zines and events. Post film reviews and write about film for UWE Bristol's magazines, newspapers and blogs. And indulge your love of the arts and help bring creative works to life at our Centre for Music.
UWE Bristol staff, students and graduates founded Bristol Radical Film Festival and Compass Presents. We also introduce films for South West Silents and The Bristol Bad Film Club, and help to organise Cary Grant Comes Home for the Weekend.
Join UWE Bristol's Anime, Bad Film and Filmmaking societies, enjoy free films at the campus SceneIT cinema, and participate in regular film festivals and events across the city.
Assessment
You'll be assessed in a number of ways honing your critical, creative and practical skills. You'll be assessed through essays and exams, audio-visual essays, festival programming and different kinds of film writing - from publicity materials and reviews to features and blogs.
Approximate percentage of marks awarded by each assessment method*:
| Year | Written exam assessment | Coursework assessment | Practical exam assessment |
| --- | --- | --- | --- |
| 1 | 13% | 88% | 0% |
| 2 | 14% | 77% | 9% |
| 3 | 8% | 86% | 6% |
*Calculated from compulsory and optional modules (where applicable) each year
Features
Placements
Students who get work experience tend to graduate with better degrees. Experience also hones your skills, industry knowledge and professional network, making you a sought after graduate.
If you study on the four-year (sandwich) course, you'll spend a year away from the University on a work placement after year two. There's also the option to do a 20-day summer placement before your final year.
You'll be encouraged to take up volunteering, work experience and internship opportunities with collaborating arts organisations, pop-up events, and festivals such as Encounters Film Festival and the Bristol Radical Film Festival.
Our award-winning careers and employability service will guide and support you to find placements.
Study facilities
Frenchay Campus provides extensive study facilities. Watch films in viewing rooms with full blackout, Blu-ray and multi-region DVD players, digital projection and 5.1 sound. Create presentations, blogs and audio-visual essays.
Develop skills in desktop publishing, digital content production and movie editing, using industry standard software (including Adobe Premiere).
Access lecture slides, core readings and assignment guidance on our Blackboard Virtual Learning Environment (VLE).
Learn more about UWE Bristol's facilities and resources.
Take a Virtual Tour of the Filmmaking, Animation and Photography facilities and see what's on offer here for you.
Start your dream career at UWE Bristol
Careers
Careers / Further study
You'll be ready for a broad range of careers as well as postgraduate study. Tailoring what and how you study, you can shape the course towards the aspect of film, or career, you want to move into.
Our graduates go on to work in a variety of professions across the creative, cultural, media and heritage industries. These include:
publishing
editing
digital content creation
festival and cultural event management
teaching
marketing
advertising.     
Get inspired
Our award-winning careers service will develop your employment potential through career coaching and help find you graduate jobs, placements and global opportunities.
We can also help find local volunteering and community opportunities, provide support for entrepreneurial activity and get you access to employer events.
Visit our employability pages to learn more about careers, employers and what our students are doing six months after graduating.
Fees
Full-time, sandwich course
Indicative Additional Costs
Part time course
Supplementary fee information
Your overall entitlement to funding is based on how long the course is that you're registered on. Standard funding is allocated based on the standard number of years that your course lasts, plus one additional year.
You'll apply for funding each year that you study and Student Finance will take into account how long the course is in each year that you apply. So if you register for the four year course and then transfer to the three year course, the number of years you can apply for funding will change. Student Finance will reassess your funding based on how many years you have been in study, not just those years for which you received student finance.
Always seek advice before taking any action that may have implications for your funding.
Additional costs
This refers to items you could need during your studies that aren't covered by the standard tuition fee. These could be materials, textbooks, travel, clothing, software or printing.
Entry
Typical offers
Tariff points: 112
Contextual tariff: See our contextual offers page.
GCSE: Grade C/4 in English, or equivalent.
English Language Requirement: International and EU applicants are required to have a minimum overall IELTS (Academic) score of 6.0 with 5.5 in each component (or approved equivalent*). *The university accepts a large number of UK and International Qualifications in place of IELTS. You can find details of acceptable tests and the required grades you will need in our English Language section. Please visit our English language requirements page.
A-level subjects: No specific subjects required.
EDEXCEL (BTEC) Diploma: No specific subjects required.

For information on required Guided Learning Hours please see our minimum entry requirements page.

Access: No specific subjects required.
Baccalaureate IB: No specific subjects required.
Irish Highers: No specific subjects required.
T Levels: No specific subjects required.
Entry requirements
International applicants
For country specific entry requirements please find your country on the country information pages. If you are an international student and do not meet the academic requirements to study this course, you can qualify by completing preparatory study at our International College.
If you are applying to study at UWE Bristol and require additional support to meet our English language requirements, you may be able to attend one of our pre-sessional English courses. Read more about our Pre-Sessional English Programme.
Read more about entry requirements.
How to apply
Read more about undergraduate applications.
Read more about international applications and key international deadline dates.
For further information