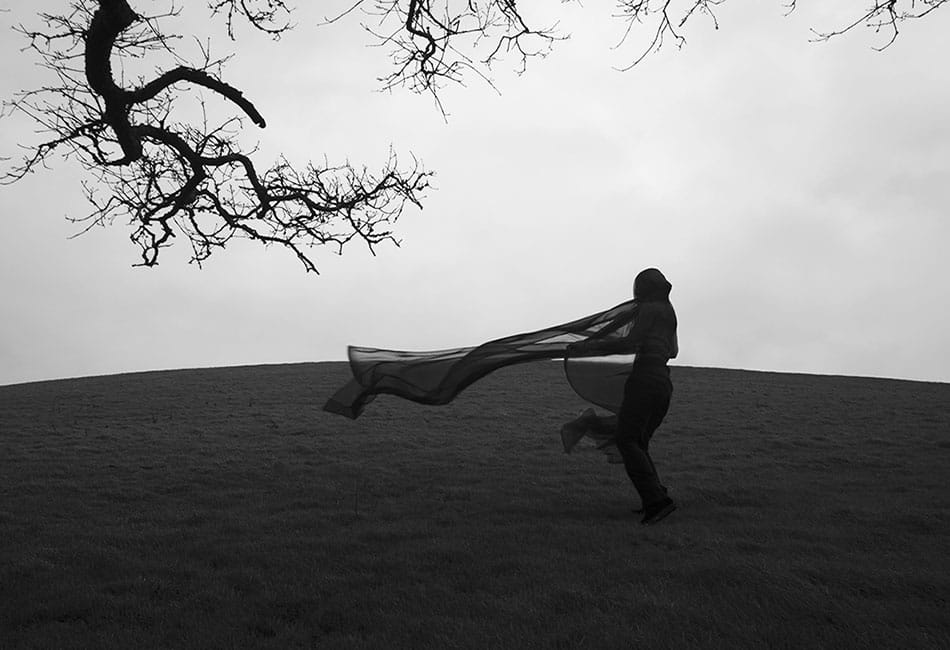 BA(Hons)

Photography (with Foundation Year)
This course is open for applications
Page last updated 4 December 2023
Introduction
Study in a studio environment with professional-standard facilities and the focus on the real-world skills you need to succeed in your career.
Why study photography?
Images are everywhere. Studying photography enables you to understand the language of images and develop your 'visual voice' to communicate effectively and with confidence.
It helps you understand the contexts in which images exist and circulate, and locate opportunities to get your images published, exhibited and commissioned.
Becoming a photography professional opens doors to a wide range of careers within a global landscape of creative industries.
Why UWE Bristol?
BA(Hons) Photography is based in the city of Bristol, a vibrant arts and media community that will challenge and inspire you.
The course offers a vibrant, collaborative environment, modern facilities, supportive workshop instruction and expert input, all underpinned by theory and critique.
Study at Bower Ashton Studios, part of our City Campus, where exceptional facilities and resources include industry-standard digital media studios.
Explore traditional tools and the latest technology in our production and fabrication workshops. Develop your creativity and the high-level practical skills needed to become a successful photographer. Work across all areas of the discipline, from editorial and documentary to fashion, advertising and fine art.
We'll encourage you to transform your broad-based photographic practice into an individual visual style. On graduation, you'll have a unique and compelling body of work for the marketplace.
Work to briefs set and assessed by external individuals and organisations, including photographers, filmmakers, publishers, clothing labels, product designers, theatre groups, musicians and festivals. Build your CV with work experience, and access to job opportunities, throughout the course.  
Our partnerships with Bristol Photography Festival and IC Visual Lab, two highly reputable Bristol-based photography organisations with national and international influence, will provide you with a wide range of work experience placements and live briefs to work on. You'll also have access to industry talks, events and opportunities to display your work at prestigious exhibitions and venues.
Our City Campus is a creative powerhouse. It spans across Bristol and is made up of Bower Ashton and renowned contemporary arts centres Spike Island, Arnolfini and Watershed.
Attend talks from creative professionals and visit photographers' studios, agencies and picture libraries. Showcase your work to talent scouts and potential employers at the final year Creative Industries Degree Show and graduate with an impressive portfolio of work.
Take a look at our students' work:
Where can it take me?
Our graduates work in fields from editorial and fashion to movie stills and medical photography. Employers include the BBC, Sunday Times Magazine and the Tate.  
Past students have assisted photographers such as Steve McCurry, Zed Nelson and Tim Walker, and have been published and exhibited in FT Weekend, Vogue Italia, Oh Comely, The Photographers Gallery, National Portrait Gallery and the Tate.
Graduates have also established important collectives and exhibiting networks such as The Lost Light Recordings, Loupe Magazine and Splash and Grab.
Some graduates go on to further study at Master's level, including our own postgraduate MA Photography course.
Photography student showreel
A showcase of student work from the BA(Hons) Photography course at UWE Bristol.
Structure
Content
The optional modules listed are those that are most likely to be available, but they may be subject to change.
Year zero (foundation year)
You'll study:
Academic Skills
Developmental Projects: Building a Creative Identity
Foundation Project
Observation and Making.
Year one
You'll study:
Exploring Practice in Photography 1
Photographic Foundations
Exploring Practice in Photography 2
Introduction to Professional Practice in Photography.
Year two
You'll study:
Developing Practice in Photography 1
Photography in Context
Enterprise and Marketing in Photography.
Plus one optional module from:
Developing Practice in Photography 2
International Exchange.
Final year
You'll study:
Extended Study in Photography 1
Independent Research Study in Photography
Extended Study in Photography 2
Career Strategies for Photography.
This structure is for full-time students only. Part-time students study the same modules but the delivery pattern will be different.
The University continually enhances our offer by responding to feedback from our students and other stakeholders, ensuring the curriculum is kept up to date and our graduates are equipped with the knowledge and skills they need for the real world. This may result in changes to the course. If changes to your course are approved, we will inform you.
Learning and Teaching
Learn through workshops, seminars, group and individual tutorials and lectures.
Deepen your knowledge of photography and your own approach to the medium, and develop compelling professional skills. You'll learn to work in a studio, use analogue and film-based processes, shoot and edit moving images as well as stills, and produce your own photobooks and e-zines.
Other workshops cover film processing, black and white and colour printing, location lighting, Photoshop, video, software for page layout, silk-screen printing, lithography and other specialist print disciplines.
Develop a rigorous critical approach to your own work and the work of others.
Craft your skills as a researcher, working with academics and partners helping to shape new thinking in the field.
Go on placements and hear talks from celebrated photographers and professionals.
Many photographers work freelance, so you'll also learn about personal branding and promotion, costing and invoicing, networking, communication skills and presentation techniques.
See our full glossary of learning and teaching terms.
Approximate percentage of time you'll spend in different learning activities*: 
| Year | Scheduled learning and teaching study | Independent study | Placement study | % check |
| --- | --- | --- | --- | --- |
| 0 | 24% | 76% | 0% | 100% |
| 1 | 24% | 76% | 0% | 100% |
| 2 | 24% | 76% | 0% | 100% |
| 3 | 24% | 76% | 0% | 100% |
*Calculated from compulsory and optional modules (where applicable) each year.
Get involved
Look forward to plenty of opportunities to network, exhibit, get known and collaborate in Bristol and beyond.
You'll be automatically affiliated with the Bristol Photography Research Group.
Recent activities include the symposia Moving Stills and Feeling Images: Photography's Relationship with Illness, and Mental Health and Wellbeing.
Work opportunities
We regularly advertise work opportunities for students through our inhouse agency site Photohouse.
You could also get your work featured in an independent magazine.
Final year show
Showcase your work at the final year degree show before it's staged at a London venue. 
Students have won editorial commissions, featured in magazines, sold work and secured solo exhibitions.
See students' exhibits in our Yearbook, on Tumblr or on our blog.
Prizes and bursaries
Our students and alumni have won many high profile awards and bursaries.
Look out for opportunities to take part in throughout the year on Blackboard and our Facebook page.
Assessment
All modules are assessed according to the specific learning outcomes of that module. We will make these learning outcomes available to you.
You can expect to be assessed through project work, research presentations and essays. You'll critique and analyse their own work and relate it to the broader context of photography and related media.
Approximate percentage of time you'll spend in different learning activities*:
| Year | Written exam assessment | Coursework assessment | Practical exam assessment | % check |
| --- | --- | --- | --- | --- |
| 0 | 0% | 100% | 0% | 100% |
| 1 | 0% | 100% | 0% | 100% |
| 2 | 0% | 87.5% | 12.5% | 100% |
| 3 | 0% | 87.5% | 12.5% | 100% |
*Calculated from compulsory and optional modules (where applicable) each year
Features
Professional accreditation
This course is affiliated with the leading professional body for photographers in the UK and beyond, the Association of Photographers (AOP), which promotes good professional practice and protects the intellectual property rights of its member practitioners. Our affiliation is testament to the School's commitment to professional practice.
Placements
Students who get work experience tend to graduate with better degrees. Experience also hones your skills, industry knowledge and professional network, making you a sought-after graduate.
Find work experience assisting photographers, set designers and curators, or helping with picture desk, agency and gallery work.
The thriving city of Bristol offers opportunities for work experience and placements. We have close relationships with the BBC, Spike Island, the Arnolfini, Watershed, Bristol Museums and Galleries and the M Shed, the Royal Photographic Society, IC-Visual Lab, Knowle West Media Centre, local schools and community groups.
Our partnership with the Prince's Trust has seen students working with young people and vulnerable adults. This is particularly valuable for students intending to become teachers or art therapists.
You could also spend the second semester studying abroad at one of our partner institutions in Rotterdam, Barcelona, Taipei, Hong Kong, Berlin, Bologna, Linz, Ghent and Bergen.
Get help to find placements and support throughout from College staff and our award-winning careers service.
Fieldwork
Where possible, you will visit photographers' studios, agencies and picture libraries throughout the course.
Photography is an international business and where possible, you'll have the opportunity to visit cities like New York, Paris, Marseilles, Barcelona and Vienna for photography festivals.
Professional practice is incorporated into these trips wherever possible. Our recent trip to Berlin included studio talks from photographers Jan von Holleben and Jorg Bruggemann, and talks from curator Ann-Christin Bertrand at C/O Gallery, and from alumni Steph Third and Mel Flash about working in Berlin.
Study facilities
The facilities at Bower Ashton Studios offers the latest photography technology.
Our equipment includes:
a fleet of full-frame DSLR cameras
10x8, 5x4 and medium format analogue cameras
medium format digital equipment
lighting kits
fully equipped analogue and digital darkrooms
seven separate studio spaces.
Get support from our excellent team of technical staff through regular workshop sessions.
Bower Ashton houses the main creative and cultural industries library as well as student support services.
Studying at Bower Ashton offers an excellent base for you within the exciting City Campus, which connects teaching and learning with some of the best creative and cultural organisations in Bristol. You'll attend lectures, seminars and symposia at the Arnolfini and Watershed in Bristol city centre.
A mix of traditional and hands-on learning environments helps you quickly take on essential knowledge and skills, standing you in good stead for your professional career.
Take a Virtual Tour of the Filmmaking, Animation and Photography facilities and see what's on offer here for you.
Careers
Careers / Further study
Photography is largely a freelance practice and students with experience of live briefs are best placed to make a smooth transition to industry. Tailoring what and how you study, you can shape the course towards your chosen career path.
Our graduates work in fields including editorial, fashion, fine art, advertising, movie stills and medical photography for employers such as the BBC, Sunday Times Magazine, FT Weekend, the Tate and the National Portrait Gallery, French Connection, Prix de la Photographie Paris, We Folk, British Journal of Photography, the Department for Education and Aardman Animations.
Careers include:
freelance photography (editorial, fashion, advertising, portraiture)
photographer's assistant
picture research
photographer's agent
studio work
publishing
teaching and art therapy
arts and gallery administration
further postgraduate study/academic research.
Award-winning careers service
Our award-winning careers service helps you develop your employment potential through career coaching, a vacancy service for internships, placements, jobs, global opportunities, volunteering and community activity plus support for entrepreneurial activity, and access to employer events.
Creating employable students
UWE Bristol places strong emphasis on employability and skills development at every level. Through work placements, volunteering, study abroad and initiatives nurturing talent and innovation, you will have opportunities to gain valuable real world experience, allowing you to graduate with diverse career opportunities and a competitive place in the job market.
Visit our Employability pages to find out about careers, employers, real world experience and what our students are doing six months after graduating.
Be inspired
Watch Sarah's YouTube video about her passion for photography and the work opportunities she has found within the media.
Useful links
Fees
Full time course
Indicative Additional Costs
Supplementary fee information
Additional costs are for items you could need during your studies that aren't covered by the standard tuition fee. These could be materials, textbooks, travel, clothing, software or printing.
Entry
Typical offers
Tariff points: 48
Contextual tariff: See our contextual offers page.
GCSE: Grade C/4 in English, or equivalent.
English Language Requirement: International and EU applicants are requirement to have a mimimum overall IELTS (Academic) score of 5.5 with 5.5 in each component (or approved equivalent*). *The university accepts a large number of UK and International Qualifications in place of IELTS. You can find details of acceptable tests and the required grades you will need in our English Language section. Please visit our English language requirements page.
A-level subjects: No specific subjects required. Points from A-Level General Studies and AS-Level subjects (not taken onto full A-Level) can be included towards overall tariff. You must have a minimum of one A-Level.
EDEXCEL (BTEC) Diploma: No specific subjects required.

For information on required Guided Learning Hours please see our minimum entry requirements page.

Access: No specific subjects required.
Baccalaureate IB: No specific subjects required.
Irish Highers: No specific subjects required.
T Levels: No specific subjects required.
Entry requirements
If you exceed the entry requirements you may be eligible for BA(Hons) Photography.
International applicants
For country specific entry requirements please find your country on the country information pages.
Selection process
Applicants will be required to submit a digital portfolio for review within 21 days of their application being received.
For more details on the process, please visit our selection page.
Read more about entry requirements.
How to apply
Read more about undergraduate applications.
Read more about international applications and key international deadline dates.
For further information